NEW PURBECK U3A GUITAR GROUP

The Guitar Group has been formed to play and learn the guitar together. All standards are welcome. Although the members cannot meet in person at the moment there are plans in place depending what happens with COVID 19. The group will be learning chords, picking, and singing songs together using simple music notation, which make it easier and great fun. If interested please contact Paul Lurie at guitar@purbeck.u3a.org.uk
PURBECK U3A RECEIVES A KIND BEQUEST
We received a letter from the son of Anne Stanley Sloane informing us that in her will , she had very kindly bequeathed £400 to the Purbeck U3A with many happy memories and gratitude
Anne and her husband Gerald lived in Church Knowle for many years after their retirement in the late 70's. He believed that they became involved with U3A because they would both have been enthusiastic members of historical / prehistorical groups, and possibly arts groups .(Anne's father Stanley Lloyd was an artist based in Salisbury). After Gerald's death in 2001, Anne become much more involved with U3A in her own right.
Anne moved into Wareham in about 2005, as she felt unable to look after her gardens in Church Knowle. Her son thought that within the U3A, history and the arts would have been her groups; she apparently tried a book group but couldn't keep up with the pace of reading required! When he visited his mum, she often took him on walks to look at old quarry workings or other ancient sites that she had been to as part of a U3A group. She had grown up a country girl, and never lost her enthusiasm for a good muddy tramp through woods to seek out some ancient feature or other.
In 2016, Anne sadly, had slipped into dementia to such an extent that she moved into a lovely care home in Norfolk, to be near her daughter. She died there in November 2019.
Her son thought that his mum would be tickled pink to have ended up on the news pages of Purbeck U3A.
The donation was a kind gesture and much appreciated.
PURBECK U3A WRITING COMPETITION 2021


A little something for the lockdown!

Members are invited to submit entries for the following categories:

Short Fiction (800-1500 words)
Memoir (800-1500 words)
Poetry (max 40 lines)

£50 prize for the winner in each category
Book token for runner-up in each category
£50 prize for the best Purbeck-related submission from any category
Closing date 31 March 2021

Submission Guidelines available from Sandra Crook at
sandracrookpu3a@gmail.com
to whom entries and any queries should be addressed.
Last year's winning entries can be found on the website below.
COVID 19 INFORMATION UPDATE
We are living through turbulent times and over the last six months have had to learn how to look after ourselves differently. PU3A has also had to change with the times, using a variety of methods to continue to support groups. We should give a huge vote of thanks to our Group Leaders who have enabled this. Unfortunately some groups have not been able to continue because of the restrictions, but we hope these groups will come back as strong as ever when it is safe to do so. It seems that the new "Rule of Six" is expected to last for some months. Meanwhile the search for a vaccine continues and we hear hopeful messages about it. So, we live in hope. One thing we are determined about, is that Purbeck U3A will continue to thrive as a community and be there to promote health and friendship well into the future.
If anybody has any ideas for new groups please be in touch. If these can begin on line please talk to Cathy about the zoom meeting account we are running. If they are not suited to that sort of medium, it is still never too soon to start developing ideas.
We appreciate your loyalty during this time. As agreed at the AGM we have not collected fees for the 2020/21 season at present. We have simply deferred the renewal process and so you will all remain members up to February 2021 unless you specifically ask to be removed.
Please note that there are ongoing costs of keeping the organisation going and so there is likely to be a small charge for the year. We will set this once the level of costs and activities is clearer in the New Year. We would expect it to be considerably lower than the annual £16. If you no longer require membership, for instance because you are moving away, please let us know by emailing treasurer@purbecku3a.org.uk
TALES FROM LOCKDOWN
First Coffee After Lockdown

'DID you enjoy it?' asked my husband after we lay in bed listening to late night music. 'Oh yes, it lived up to all my expectations.' 'And did you enjoy the Victoria sponge?' 'Not much, I think it must have been left in the freezer when the cafe closed.' 'Well, you freeze your cakes and they all come out fresh?' 'Yes, perhaps it's because I have got used to home made baking and as I'm not that good at making Victoria sponge I'm not a good judge.' 'We've saved quite a bit of money by not going out for coffee. Do you realise that?' I reminded him. I was mentally adding it up: approximately £20 a week for 12 weeks, that's…£240.' 'I could put that money towards a new ipad.' I thought to myself. 'The one we have is pretty ancient and the screen keeps going black.' Of course, it wasn't the first coffee we had drunk during lockdown. We had enjoyed quite a few elicit ones. We had even gone to town twice a week when it wasn't strictly necessary. We would sip a small takeaway cup in a quiet courtyard away from the deserted April streets, expecting to be escorted away by the police at any moment for lingering on a public bench. I recalled: 'Then there was the time – twice at least - we had coffee on the promenade. That's another £25 we didn't save.' 'I'll have to get the ipad fixed.'

Maggie O'Neill


Saying Goodbye.

I stood at the bottom of a small wooden step ladder watching my wife at the top of the ladder trying to have a conversation with her dad, Peter, through the window of his care home room. Peter was 95 and had had a good and active life up until the last few months. The ladder my wife was standing on was actually made by him at a woodwork class many years earlier. As I watched my wife struggling to have a conversation, a line of a Leonard Cohen song came into my head. Days later, when the inevitable was clearly very close, my wife was allowed into his room, but had to be gowned, masked and gloved to do so. Again, Leonard Cohen's word echoed around my head. Peter passed away peacefully but with no family or friends with him. A lifelong Methodist he had wished his funeral to be held in the local Methodist church, but Covid 19 restrictions made that impossible, so it was held in the Crematorium with just immediate family and one old family friend attending. A live 'streaming' of the service allowed many of his extended family and friends to join us, but it was not quite the way any of us would have wished it to be. No gathering of family and friends afterwards for refreshments and to share stories of Peter's long and active life.

Again, Leonards Cohen's words rang true. "Hey, that's no way to say goodbye".


Reflections at Sugar Hill

Last Sunday my wife and I went walking in the Sugar Hill area of Wareham Forest. It was a beautiful morning and normally we would have walked on the coast or maybe even the beach. However, we guessed that the coast would have been packed with visitors whom we share our beautiful area with in the summer. These visitors are much needed to sustain the local businesses that serve us throughout the year. The Sugar Hill area, as most of you will be aware, was devastated by the worst forest fire in a generation. Indeed the National Trust have said it will take at least a decade and many hundreds of thousands of pounds for the forest to regenerate. As we walked through the blackened trees and shrubbery the smell was of smoke and soot - pungent and sadly depressing . The ground was ploughed up by huge diggers to prevent further spontaneous combustion. As we walked I became very reflective and my mind wandered. I was angry. Who could have
started this conflagration? The careless discarding of a mobile barbecue we are told. I became even more reflective: we do not own this earth - we share it with millions of plant and animal species . This careless abuse of our environment will cost us all in the end. Then I realised this small example was somewhat of a metaphor for our whole planet. My partner on the walk feels I should have ended this piece on a more positive note.
What do you think ?
Book Group 4 A recommended "Good Read"
The Book Group was unable to meet to discuss our book as we would normally do. Instead members of the group sent their individual reviews by email. We all thought Bel Canto was a "good read". Some members found it funny, another member found it depressing. As always we have different perceptions. What follows is an amalgam of our reviews. We recommend the book – an interesting' and easy read in these trying times. We hope you enjoy it.
"Bel Canto" by Ann Patchett
This was Ann Patchett's fourth novel. Printed by Perrenial in 2001
It was the winner of the Women's Prize for Fiction and the PEN/Faulkner Award for Fiction.
A lavish birthday party is being held at the home of the Vice President of a fictional South American country. The party is in honour of a Japanese businessman (Mr Hosokawa) who has a particular love of opera. Roxanne Coss, (an American opera singer) has been booked to sing for the party. It is a perfect evening, until a gang of terrorists takes the party hostage.
The book is based on an actual event which occurred in 1996 known as the siege of the Japanese embassy in Lima even though it wasn't at the embassy but at a private house, just as in the book. The incident also gave rise to a syndrome known as Lima Syndrome in which captors come to sympathise with their captives (as opposed to Stockholm Syndrome). The real siege did last nearly 5 months which is certainly enough time for personal relationships to form.
I thought all the characters really interesting, well drawn and convincing. Perhaps Roxane Coss (the opera singer) herself was a little less vivid than most of the others but then she was 'The Voice' and I loved the concept of how the music affected the whole scenario and so many characters in so many different ways.
From early on you knew that the 'Terrorists' were not going to survive. It didn't make it any less sad that most were young, poor and uneducated. The story shows the possible potential of many who, given different backgrounds, could reach great heights.
I love the way Ann Patchett gets right into her characters so that you can believe and appreciate the strengths and weaknesses of this unlikely assortment of hostages and 'terrorists'.
I particularly liked (page 106) "The day no longer progressed in its normal, linear fashion but instead every hour circled back to its beginning, every moment was lived over and over again. Time, in the manner in which they had all understood it, was over." Perhaps appropriate to read this book during our own lockdown restrictions!
It was interesting how each character's personality was portrayed and how the relationships between them developed.
Retaining Roxanne, opera singer whilst freeing all the other women and casting Gen, the translator , as a central character held the book together. Psychologically it was really interesting. The last chapter gave us an inkling of how the experience had impacted on the kidnapped. They would never be the same again.
Arts & Culture Useful Sites

During lockdown many artists, groups and theatres are screening live performances. The National Theatre, Royal Opera House, Royal Ballet and other singers and groups. The main useful places to find these are on the following:
www.whatsonstage.com this site has many listings for various online screenings.
www.bandsintown.com this site has details of online performances from solo artists and bands such as Snow Patrol. You can search by genre so there is something for all musical tastes.
www.theartssociety.org Click on connected, lectures at home and you will see a series of interesting lectures usually not more than 20 minutes. There is also a list of upcoming lecturers.
In honour of William Shakespeare's birthday, BBC iplayer are showing six plays that were originally livestreamed, some from the Globe.
Cirque de Soleil 60 minute specials are well worth watching and can be found on You Tube.
Finally just go to You Tube,search for any of your favourites and I am sure you will find them somewhere. STAY SAFE AND HAPPY VIEWING
Purbeck U3A French Group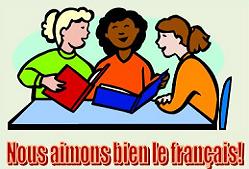 Bonjour Tout le Monde! Greetings from the French Conversation Group

The French Conversation group, led by Anne Attridge, held its first virtual meeting last Friday. Eight people participated and we had a very lively discussion, mostly in French! We managed to steer away from the C word most of the time and talked of happier things. We used Zoom which I think we all found reasonably straightforward. Theras a bit of learning curve on the IT and I, for one, learnt a few French IT words I didn't know before.
I think I speak for the Group when I say it was wonderful to be able to see each other again and we have agreed to carry on "meeting" on Fridays even though normally it would have been the Easter break.

Cathy Kerridge.
Musings of a Solitary Nordic Walker
I had always walked alone, but with a variety of much loved dogs. My last dog, Pip, was a feisty, three legged Jack Russell. We walked miles together. I worried that another dog, might outlive me – Pip had lived to 18. Time maybe to walk alone. Then, I caught the Nordic walking bug. A fabulous form of exercise that I can actually do without injuring myself. I joined the U3A Nordic walking group, and learned to love walking with buddies.
We have had to stop because of the dreaded virus. Now, I'm walking alone again. A long walk that used to be full of chat and laughter, and ended far too soon, has become a thing of the past. My first long walks after the group ceased, felt very, very long. My only motivation was getting to the end of the circuit I had set myself. I powered along, thrusting my poles behind me, pushing forward, going as fast as I could, getting hot and bothered, every mile felt like two.
Three days into my new regime, I stopped. What is that intoxicating fragrance? The sun is shining, the sea sparkling, and in front of me there is a bank of ordinary gorse. With the sun on it, the gorse shines bright yellow, and yes that coconutty, citrus fragrance is the gorse. Why have I never noticed the fragrance before? Standing still, glad of a breather, looking around me, hearing nothing but birdsong. There is no-one else on this cliff path. I feel as though I could just walk on and on and on, drinking in the fragrance of the gorse, looking at the changing aspects of the landscape, the clouds scudding, the breeze rustling the grasses. Suddenly this is no longer onerous, no longer an endurance.
I realise that I'm learning to "be" again. My life, which is usually busy, busy, busy has slowed down.
We are using electronic means to maintain our Purbeck U3A Committee work. I'm adapting to being solitary, but felt quite emotional seeing our gallery of faces on Zoom. I miss U3A comradeship. When we have got over this epidemic, we must re-start with a flourish and much celebration.
In the meantime I shall maintain my solitary Nordic walking, remembering what W H Davies wrote "What is this life if full of care, we have no time to stand and stare". Why had I forgotten that?

Gill Calvin-Thomas.
Further Musings of a Solitary Nordic Walker
Living in Swanage with easy access to the cliffs makes the "lockdown" bearable. We are privileged to be able to be able to walk freely, when so many people live in overcrowded urban areas. Viewing beauty all around me, led me to thinking about how we have abused our planet. If there is one thing that comes out of this pandemic, it must be, that we leave the planet a safer place for our younger citizens.
At Durlston, there is a field that becomes a "field of gold" in the Spring as the cowslips bloom. My photo this morning doesn't do it justice but it was gold in the sunshine and awash with cowslips. (see photos)
I grew up in the Pembrokeshire countryside. In the Spring my father would send me out with a bucket to collect cowslip blooms. He made wine with cowslip blooms, extraordinary now I muse on it. In fact he made wine out of many things, including peapods! As an adult, I tried making wines, but they were too strong. I gave up and started making jam instead. It seemed safer. The wine never did my father much harm, he lived into his nineties. His sister, my Aunt Joan lived to a hundred, but professed to be teetotal, apart from the bottles of brandy hidden in her wardrobe that she kept for "medicinal" reasons. Maybe we are just a long living family.
Seeing the cowslips this morning took me back to childhood. By the time I was a young adult, farmers had been spraying fields, and cowslips had become rarer. Later I remember feeling guilty about all those buckets of flowers I'd picked, but they made a very fine white wine!
The gorse is still in flower, although some of it is going over. I caught that lemony fragrance again as I walked past one clump of bushes. (see photos)
Orchids are flowering too. I have to look intently to spot flowers when the sun is shining. One of the downsides of getting older is having cataracts. When the sun shines I'm dazzled despite the shades. I saw some lovely orchids and a vibrantly coloured violet. (see photo)
I know there are adders on the cliffs basking in the sun. I was hoping to spot some but the vibration from the Nordic walking poles alerts them to danger, so they slither off. Maybe that's a good thing.



Gill Calvin-Thomas.
Purbeck U3A Ukulele Group ("PUUG")
Our happy band of ukulele players are meeting up weekly for a virtual session using Zoom. It has been a learning curve for all of us, as playing as a group is a bit tricky with this software, but we are now very practiced and it is lovely to see everyone. The only thing missing are the lovely cakes brought my members for the tea break. Still, better for the waistline!!

ukulele@purbecku3a.org.uk
A Contribution from The U3A Nature Walkers
Members might be interested in these pictures of adders basking in the sunshine in my garden last week. They show a male and a female, and the differences in colouration and markings between the sexes are clear. The male has a continuous black zig-zag marking along the length of its body, while the female has a more broken brown line. Mating could occur during April.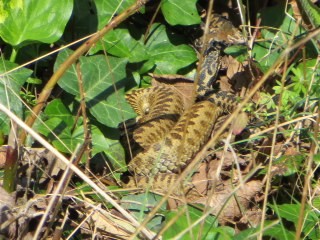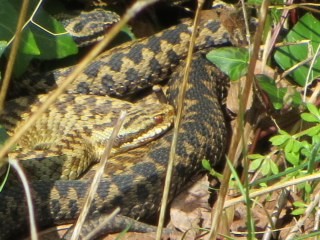 It seems as though Nature is already rewilding Swanage! - Today for example, a Kestrel flew along Shore Rd and alighted on a lamp post at the bottom of Victoria Avenue. Now when did that happen last? It completely ignored the very few humans and was intent on the possibility of a light lunch at the corner of Sandpit Field.
End of Year Bulletin from your Purbeck U3A Committee
A message from your Chairman
Purbeck U3A is a lively, dynamic organisation and I'm proud to Chair our equally lively Committee. I think it is true to say, we get on well together and we endeavour to make the best decisions we can for the organisation. There will be some changes to the Committee at our next AGM in May 2020, so if any member would like to come and observe our work or offer their expertise and time, we would love to hear from you. We are all unpaid volunteers who do it for the love of the organisation.
At present we have 581 members. Some members have left over the last year and others have joined. We value all our members and hope that you have found groups that interest you and that you are enjoying your membership. There are so many different activities to cater for all tastes (and I wish I could join more if only I had the time!) but as Chris, our Groups Co-ordinator writes below, if there are any activities or groups that you would like to develop, we would be more than happy to facilitate.
Celebrate our great Groups
The second half of this year has seen wonderful group activity.
Three newly established groups have done very well and are going from strength to strength – Gerry's Advanced Driving Group, and Jim and Lyn's Games Group (incorporating Ben and Margaret's Canasta, and Clive's Mahjong). Jim has also recently set up the Classic Writers' Group.
Two groups have also had a very welcome re-vamp – the Computer Group has been re-established thanks to the wonderful efforts of Maggie and Joy, and the Play Reading Group has been re-vitalised by Veronica.
One of our newest members, Ann Figg, is just setting up a new Beading Group, so we wish her lots of luck.
There are also groups which are so popular that they now have a waiting list, including the Ukulele Group and the Table Tennis Group. In addition, all three of our cycling groups are very well attended.
All of this is wonderful news, but it all comes down to the people who give their valuable time and enthusiasm to make it happen. All of our Group Leaders do a fantastic job in making sure we all have a good time, but it can be a lonely job. If you feel that you could lend a hand in becoming a co-leader or co-facilitator, in support of your Group Leader, or whether you feel you may be able to take on the leadership of a group yourself, let us know. There is lots of support available to you as a Group Leader, to make sure that everything goes smoothly, so if you have an idea which you'd like to explore, please contact our Groups Coordinator.
Chris Millar, Groups Coordinator - groupscoord@purbecku3a.org.uk

One of the new activities started by Sandra Crook – our wonderfully efficient Committee Secretary – was to start a writing competition. Sandra has some experience of running competitions and our first one this year was very successful as you can read below.
A Purbeck U3A Writing Competition 2019
Last year I organised the first Purbeck U3A Writing Competition. The response was encouraging with 38 entries across three categories, Short Fiction, Memoir and Poetry, with a special prize for the best Purbeck-related entry in any of these categories. All entries were judged anonymously by a panel comprised of two U3A members with experience in creative writing/memoir groups and two experienced writers from outside the Purbeck area.
The winning entries, together with the second placed submissions in each category can be found by clicking on the news section of the Purbeck U3A website and following the links to the submissions contained therein.
We're hoping for a good response when we re-open the competition again in January 2020, so sharpen those quills, fettle those keyboards and get your thinking caps on!
Details will be announced shortly after Christmas, and in the meantime any queries may be addressed to
Sandra Crook, sandracrookpu3a@gmail.com

We hope that you find our website useful and easy to navigate. We always try to listen and to implement new ideas. It is very important, as with a large membership we could not function without it. We no longer send out information unless it is specifically asked for but guide people to the website. So our IT group is hugely important to the organisation.
IT Developments
We are a small group who work at keeping the IT administration of the Purbeck U3A together and maintaining the PU3A website. I am responsible for keeping information on the system we use as up to date as possible whilst Denise Fuller publishes the Broadcasts and News Items on the website. I handle the Group details and other odds and ends. Meeting Points is covered by John Hale and Sue Sides with their own Web Page which is incorporated into the main website. Recently we have added a 'Who's Who' section to the Contacts Page with photos so you can spot everyone in the Committee.
Ray Reed, IT Administration

We had a useful Group Leaders Meeting this Autumn where Group Leaders were able to exchange ideas and we were able to tell them about any new procedures that we are trying to implement. Cathy Kerridge, our Treasurer and Membership Secretary and Ray Reed, our IT Administrator will be working on a new hall booking system in the new year, which we hope will help Group Leaders. Work will also be done on a new Group Leaders Handbook and we will be asking for some help in the new year to get this done.
We held a New Members meeting in the Autumn. Unfortunately there was a slight mix up with the hall booking and we found ourselves waiting outside whilst another group finished their activity. Despite this it gave new members an opportunity to meet one another and exchange ideas.
Meeting points goes from strength to strength. I know it is something that members find particularly useful and a great way to meet old friends in an informal setting. The Meeting Points Team organise the events each month in such a seamless way that maybe we don't appreciate them enough. So, a very big thank you from the Committee!
We can look forward to a Spring Celebration as we had to cancel the Christmas Party. We will be planning that in the new year, so if anyone has some good ideas let us know.

To end, I would like to wish everyone a very happy Christmas and successful new year. I know we have been living in turbulent times, but Purbeck U3A goes on from strength to strength. We are in our 26th year, and I am quite sure we will have many more successful years in the future
Singing for Pleasure Group
On 14th October 2019, a group of singers from the U3A 'Singing for Pleasure' Choir went to the Pine Martin Grange Care Home in Sandford to entertain the residents. Under the leadership of Rod Brassington, we presented a carefully tailored programme, starting with 'Getting to Know You' from 'The King and I' and including 'Oklahoma' and 'Consider Yourself' (from 'Oliver'), also introducing some lesser known songs from our repertoire.
At the end, there was a good 'sing-along' with a medley of numbers going back to the 1950s and Music Hall, and it was a treat to see many of the residents joining in. We finished up with 'Thank You For the Music', after which we were given a very warm reception. We stayed on for tea and cakes, and interesting conversations with the residents.
A further visit is planned for 2020.

Veronica Ryder

singing@purbecku3a.org.uk.
Purbeck U3A Nordic Walkers
There are now 25 Nordic Walkers in the Purbeck U3A group. Walks take place on alternate Fridays, usually around the lovely Purbeck area but sometimes we do stray a little further afield around Dorset.
We are a very friendly bunch of people who take turns to lead the walk. The walks are usually around five miles, give or take, and we walk at a brisk pace.
After the walk and If we are able, we take refreshments at a café or each other's houses. If you would like to join us, we do ask that you obtain Nordic Walking creditation, which involves a short course on technique. You can also take a taster session to see if it is something you would enjoy. Once accredited you would be most welcome to join our happy bunch. You can find all the details in the Groups section.
Maxine Bacon, Group Facilitator
November 2019
Update from Angela Cox:
At the meeting I mentioned a newly published book that gives a great insight into the experience of living with dementia. It is written by Wendy Mitchell, who was diagnosed when she was 58 years old. When I read it I learnt so much more about how life changes and strategies to help cope. When my husband, who has Alzheimer's, read it he said it exactly described how it felt for him.
The book is titled 'Somebody I used to know '. Author, Wendy Mitchell. Published by Bloomsbury. £16.99 hardback.
My husband and I have found great support and friendship at the local Memory Cafes, run by Alice from Alzheimer's UK.
The Wareham meetings are held at Carey Hall on the first and third Mondays (except Bank Holidays) 10.30 am to 12noon.
In Swanage we meet on the first and third Thursdays at Emmanuel Church at Herston 2.00 pm to 3.30 pm.
Anyone with dementia and their carers are always welcomed. There's always tea/coffee and cake as well as interesting activities.
Message from the Chair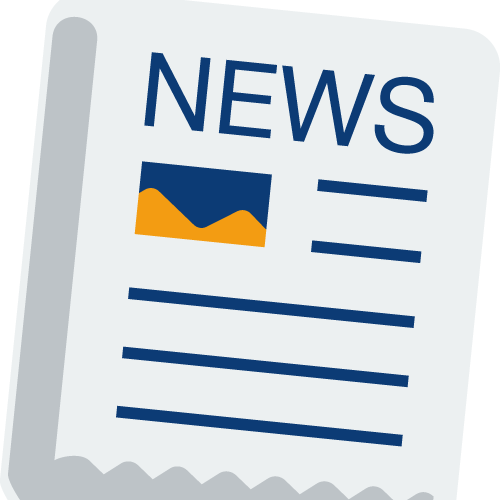 We are all extremely fortunate to live in one of England's most beautiful areas.
If you are anxious to keep it that way and would like to give a bit of time to litter picking why not contact litterfreepurbeck@gmail.com
There are Litter Picking Groups in most of the Purbeck Villages. They organise rotas and provide Hi Vis jackets etc. You don't have to make a massive time commitment .
So go on give it ago and keep our country side and beaches looking beautiful. Jim


Science and Technology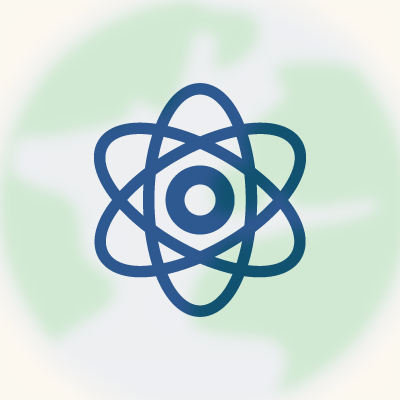 Presentations, given by guest speakers or group members, are given monthly on the third Wednesday of each month.
They start at 10am and last for two hours, including a 20 minute refreshment break.
The illustrated talks comprise a wide range of technological subjects presented in a friendly and informative manner.
From time to time, generally in the summer, the group visits local places of scientific or technological interest.

For information about our next meeting go to the Science and Technology page
Bridge for Fun has moved !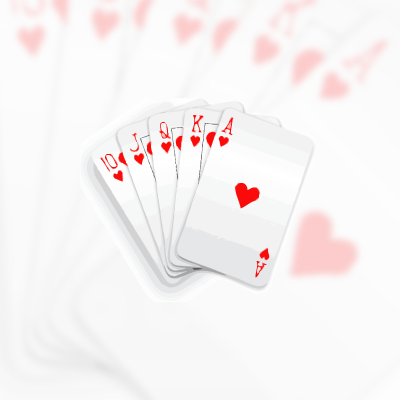 The Bridge for Fun group has moved to Stoborough Village Hall and meets most Friday mornings throughout the year. This new venue means we have more spaces for more players.

Even though you might be rusty at the game why not join us and have fun on a Friday.

For more details contact Carol Worledge, Group leader: bridge@purbecku3a.org.uk