Purbeck U3A - 2019 Writing Competition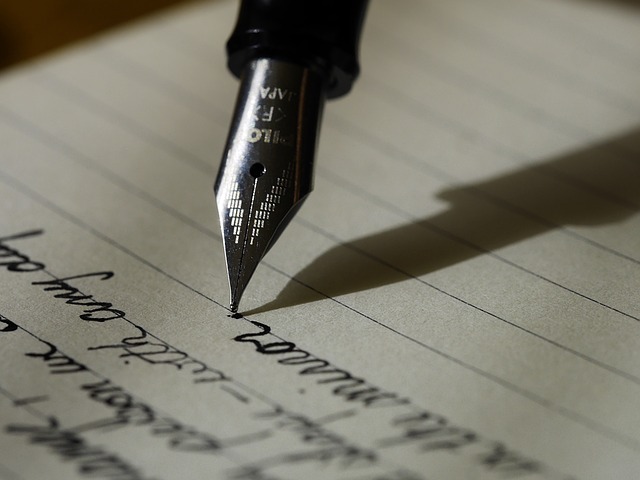 Purbeck Related - Winner
Pantechnicon Pandemonium - Our Move to Purbeck by Jenny Wilson

I look out of the kitchen window on a cold, crisp, perfect Purbeck morning. The sky is a cloudless clear blue, there is still frost on the ground and a variety of birds are searching for their breakfast, most notably a nuthatch on the bird feeder, determinedly pecking away in his usual upside down position and I wonder how it is possible to digest his feast. Our regular distinctive blackbird with his one odd white feather is carefully listening for worms on the patches of grass which have thawed in the wintry sunshine and some great tits are busy exploring the bird boxes ready for the warmer weather to come.
Lost in the reverie of this peaceful moment, I begin to think of my childhood and muse that the little girl growing up in crowded Paddington could hardly have imagined such a different lifestyle. We are dealt various hands in the card game of life and have to assess how to play them in order to make the best of what we have. I feel that our decision to move here over twenty years ago was one of those defining moments; choosing to remain where we were might have been easier at the time but we would have missed out on so much.
My husband took early retirement in August 1997 and urged me to leave my job at a local school. I was only 48 and could not imagine how I could possibly fill my days if I were to retire so soon, with perhaps dusting as the highlight of the week. However, by the following spring an idea took shape in my mind, growing into a potential game plan before I felt like sharing it with Harry.
One warm May afternoon Harry picked me up from work and suggested stopping on the way home for a beer at a local American-style café bar. We watched the bartender giving his performance of juggling bottles in the air before opening them with a flourish and pouring ice cold beer into ready chilled glasses. Then, as we took our first sips, I showed my hand. I would leave my job if we could move from London and start a new life in the countryside while we were still young enough to make a go of it. I would try to find secretarial work to do from home, vowing that if this worked out I would never again get up in the dark to go to work.
Harry's face was a picture as he took in what I was suggesting but we started to explore the possibilities, quickly agreeing that we would move west, close to channel ports as we have family in France, and also nearer to our son in Wiltshire. I favoured the New Forest and Harry mentioned Purbeck, recalling family holidays in Corfe Castle and Swanage. The main item on the wish list was that we would look for a house with a largish garden.
We contacted estate agents in both locations and one Monday morning when I left for work, Harry set off with a clipboard and a list of viewing appointments on what we assumed would be the first of several forays to find our proposed new home. I was amazed when he arrived home that evening to tell me that he had fallen in love with a house in a Purbeck hamlet.
The next weekend, which was the Spring Bank Holiday, found us heading westwards for me to have the opportunity to view the house. All the way to Purbeck I was saying we should keep an open mind at this stage and still consider the New Forest. However, Harry had a different strategy in mind. Before taking me to see the house, he drove to the viewpoint near the Isle of Purbeck Golf Club and sat quietly while I took in the panorama. I had to agree that living in such a beautiful part of the country would be a dream come true and realised that I had been completely out-trumped as Harry had never intended settling anywhere else. It had to be Purbeck or nothing.

Well, I loved the house too. The location was perfect and not too remote for London refugees. The vendors showed us a gate at the back of the garden leading directly into open fields and we walked for a few minutes to compare notes and decided to make an offer there and then.
The cards all stacked up very quickly. Our offer was accepted and we started the process of putting the London house on the market. Within three weeks we had a buyer and endured a nerve-wracking period while the legalities were settled: I didn't dare to resign from my job until the contracts were signed, but was eventually able to do so a decent period of time before the summer term ended.
When we began to tell family and friends of our impending move the reactions were mixed, but mostly favourable. The funniest was from a work colleague who asked "but whatever is there to do west of Bournemouth?"
We had some wobbly moments about leaving our London home where the children had grown up, but at the same time we were excited at the prospect of the move. It started to feel that it was really going to happen when removal men came to quote for what was to be a four day job. One of them asked how we could bear to leave our lovely garden, Harry's pride and joy, and we told him that he would understand when he saw where we were going.
Ace Removals arrived on 27th July and began packing up absolutely everything for us, though I did draw the line at them touching my knicker drawer. They carefully labelled boxes so that they could be placed in the relevant rooms on arrival in Dorset. Three days later we said goodbye to our empty house and everything we owned disappeared in two huge removal lorries.

Moving day was on the 30th and we set off bright and early, arriving in Purbeck by mid morning. The arrangement was that we would stop for coffee at a local hotel and wait for confirmation from our solicitor that the money had been transferred. It seemed a very long wait and eventually we realised that the reason we had not had a call was that there was no mobile phone signal, an introduction to life in the country. The hotel receptionist allowed us to use a landline and we were relieved to hear that the transaction had been completed. We then rang the removal men, who miraculously did have a signal. Our relief was nothing to theirs, as the two removal vans were causing pantechnicon pandemonium in the village centre.
Soon we were all bumping along the unmade road to our new home, causing fresh chaos as one of the lorries took down an overhead telephone wire. Within a few minutes our new next door neighbour appeared, not to complain about his phone, but to invite us out to dinner the following evening, which was such a lovely welcome. The removal men took one look at the property and gave us their seal of approval, "You've scored alright here Missus".
That first evening, while we were taking a break from unpacking, the parish magazine landed on the doormat. After a couple of minutes thumbing through it I handed it to Harry, pointing at an advertisement for a Parish Clerk, starting in October, and commented that it sounded like something I could do. Amazingly this was the beginning of my ambition to work from home. Our new life in the Purbeck countryside began to take shape and, as you can guess, I did not have to get up in the dark to go to work.
I am now retired and busier than ever. There is so much to do west of Bournemouth!
I look out of the kitchen window at the most glorious Purbeck sunset reflecting crimson onto the hills beyond the nearby fields; the garden birds are gone for the night and everything is still. Soon the night will be inky black and perhaps the owls will begin their haunting cries; life is certainly different from the one we left behind. I muse on the past twenty years and the cards we were dealt and I am so glad we chose to play them this way.