Purbeck U3A - 2019 Writing Competition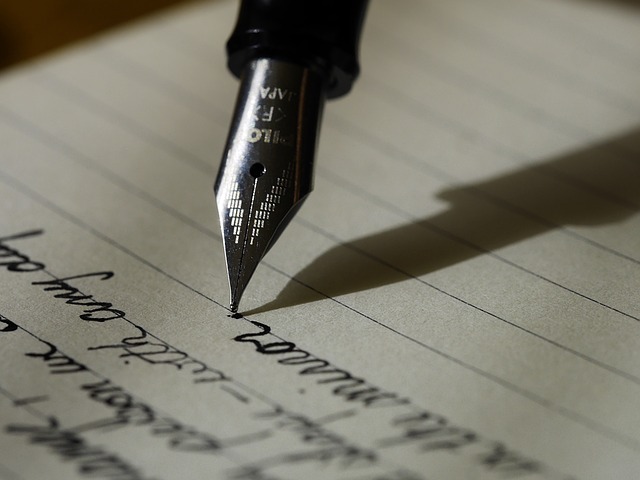 Memoir - 2nd Place
A Lesson Learnt by Steve Griffin

I peeked out from underneath the hood of my army issue sleeping bag. It was a cold night in mid-March and the frosty air nipped at my face and ears as soon they became exposed. "I thought these mummy style down sleeping bags were supposed to be warm" I muttered to myself as I wriggled to free my arm from the neck of the bag. As I did so, the hammock in which I was cocooned gently rocked from side to side. Once my watch was exposed I opened my eyes and stared at the luminous green dial, deciding it was only 5:26 am. I sighed and in so doing expelled a jet of warm breath into the Welsh forest. Noticing that I was partially awake my bladder took its opportunity to report its status. Of course I ignored it – there was no way I was going to expose any more than I already had. I was relatively young at the time, a couple of weeks short of my 25th birthday, so that was an option.
I stared into the inky depths of my immediate surroundings noting the outlines of several other hammocks in the near distance. Each was slung as instructed between two suitably sized pine trees about eight feet apart. I could hear snoring and snuffles from the nearest two so concluded that at least the rest of my team were getting some quality sleep. That was a good thing since we had, as a team, a physically and mentally challenging day ahead of us, if the instructors, allegedly ex-SAS, were to be believed. A snowflake hit my eyelash causing me to blink involuntarily. I smiled thinking it clearly was as cold as it felt, which would only add to the bragging credentials of 'the night I slept out in the snowy Brecon Beacons'. I pulled the hood of my sleeping bag back over my face and my bladder and I drifted back to sleep.
A few short hours later I woke with a start to the raucous cries of "Let's be having you - you can't sleep here all day." You know how it is when the alarm goes off, it is not properly light, your bedroom is cold and you just do not want to get out of bed. Well capture that thought and magnify it tenfold. That would be just about how I felt that morning when woken by the way too cheerful instructors. They, I might add, had slept in proper beds not in the forest with us. Did they not realise that we were not their usual army cadets, just a motley group of corporate blokes on an outward-bound leadership course? Yes, they probably did. The next cry was "Coffee and bacon butties back at the van". That was more like it – something worth getting up for.
I emerged from my khaki green sleeping bag / hammock combo and fell, in a reasonably controlled manner, to the ground. After finding a suitable tree that did not have an attached hammock, I answered the call of nature and pulled on what I had not slept in – namely my fleece, trousers and boots. The sound of an army ration tin being clanged with a spoon gave us the general direction in which to head. We had been dropped from a Land Rover the night before a few hundred yards away in a forest clearing. This morning not only did they have an urn full of coffee they also had a griddle on which bacon and eggs sizzled invitingly. There is probably no better smell in the morning than that of bacon cooking and this frosty morning in the Brecon Beacons was no exception. I remember feeling slightly disappointed at the time that there was a not a covering of snow on the ground – it must have only been a few flakes during the night. However I was still looking forward to putting my new boots through their paces. We had been given a generous kit allowance of £100 to equip ourselves for the course. Despite the fact I already owned a good range of outdoor equipment I had of course taken full advantage of the allowance and bought myself a pair of Scarpa Trionic boots costing a princely £90. These were the bee's knees of walking boots at the time, comprising triple leather uppers and durable non-slip soles. Even though they were expensive, far more than I would have paid out of my own money they did in fact prove to be a good investment lasting for many years.
All too soon the bacon and egg butties were consumed, our rucksacks packed and we were off on our last and most challenging task. Basically we had to find our way back to the training base in Brecon and along the way decide how best the tourist and leisure potential of the area could be developed. The task of each team being to produce and deliver a presentation the following morning. Each team had been issued with an OS map and compass, so our immediate challenge was to decide exactly where we were and plan a route. Our team of three consisted of a couple of ICL work colleagues namely Alan and Geoff and myself. Alan was a planning manager in the Bracknell Data Centre, probably in his mid-thirties and Geoff an inventory manager who appeared somewhat older, although his heavy smoking had done him no favours.
Based upon our experience the previous day on the ascent of Pen Y Fan, the highest peak in South Britain at 2906 feet, it was clear that Alan and Geoff were going to rely on me for at least the first part of the task. Fine by me, being younger and fitter and having recent experience of mountain walking, this was going to be a doddle – at least for me.
After a careful perusal of the map I lead the three of us on a track back through the forest and eventually out the other side where we were met with a splendid panorama of the grey-blue waters of Talybont reservoir with the mighty Brecon Beacons towering in the background. Once we were down the hillside it was then a straightforward walk parallel to the banks of the reservoir, then along the Monmouthshire and Brecon canal back into Brecon itself.
But how slowly we walked. I lost count of the number of times Alan and Geoff needed to stop for a breather (and Geoff a fag). With the arrogance of youth I had mentally written them both off the previous day and wished I had been allocated to one of the other teams comprising younger fitter men like myself. At one point I even had to carry Geoff's pack, as well as my own – for heaven's sake.
We finally arrived back at our hotel in Brecon by the mid-afternoon. This was where the outward-bound course was based, when we were not sleeping out in the woods of course. We were not the first back but to my relief also not the last. We adjourned to the bar to plan our presentation for the next day.
"Well young man.." Alan began in his thick Yorkshire accent. "..how do you propose we structure our presentation?"
"Uh... not too sure." I responded, not wanting to give away the truth that I had no real experience of producing presentations and certainly no experience of delivering them.
"And what do you think we should include in the presentation? Geoff chipped in with a wry smile.
In a moment of panic I realised I had pretty much forgotten the second part of our task, namely the presentation on the tourist and leisure potential of the area. I had been too absorbed with my own heroic leadership of the hike back to base and had perhaps too readily shown my irritation at the tardiness of our group. What I hadn't realised was that during their numerous rest breaks Alan and Geoff were actually giving the key non-physical aspects of the task some careful consideration.
"Well young man.." said Alan, instinctively knowing he had me on the ropes "I suggest you get in another round of drinks and leave this bit to us older, maybe wiser team members."
"Sure…" I said hoping relief wasn't too obviously written across my face.
The next morning we delivered Alan and Geoff's excellent presentation. They generously allowed me to present some of it so I lost no face in front of the other delegates.
Lesson learnt – never underestimate the contribution that others can make - particularly if they are older and slower. It's a lesson I have often replayed to my children but I suspect they are still too young to listen!