Gardening Group
The Gardening Group had a very enjoyable and interesting talk at their last meeting from Mitch Perkins of Dorset Wildlife Trust.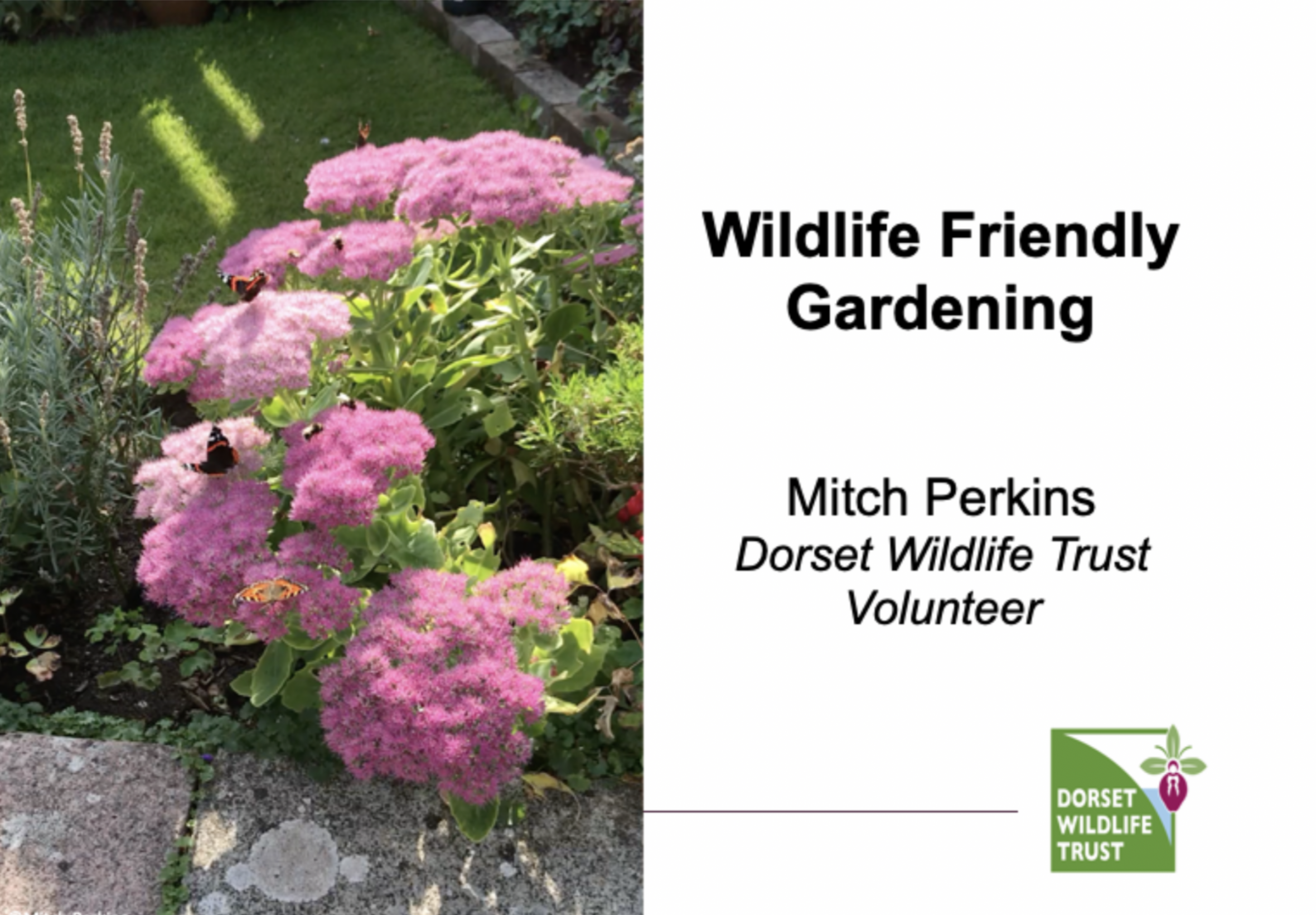 Purbeck Arts Choir Free Event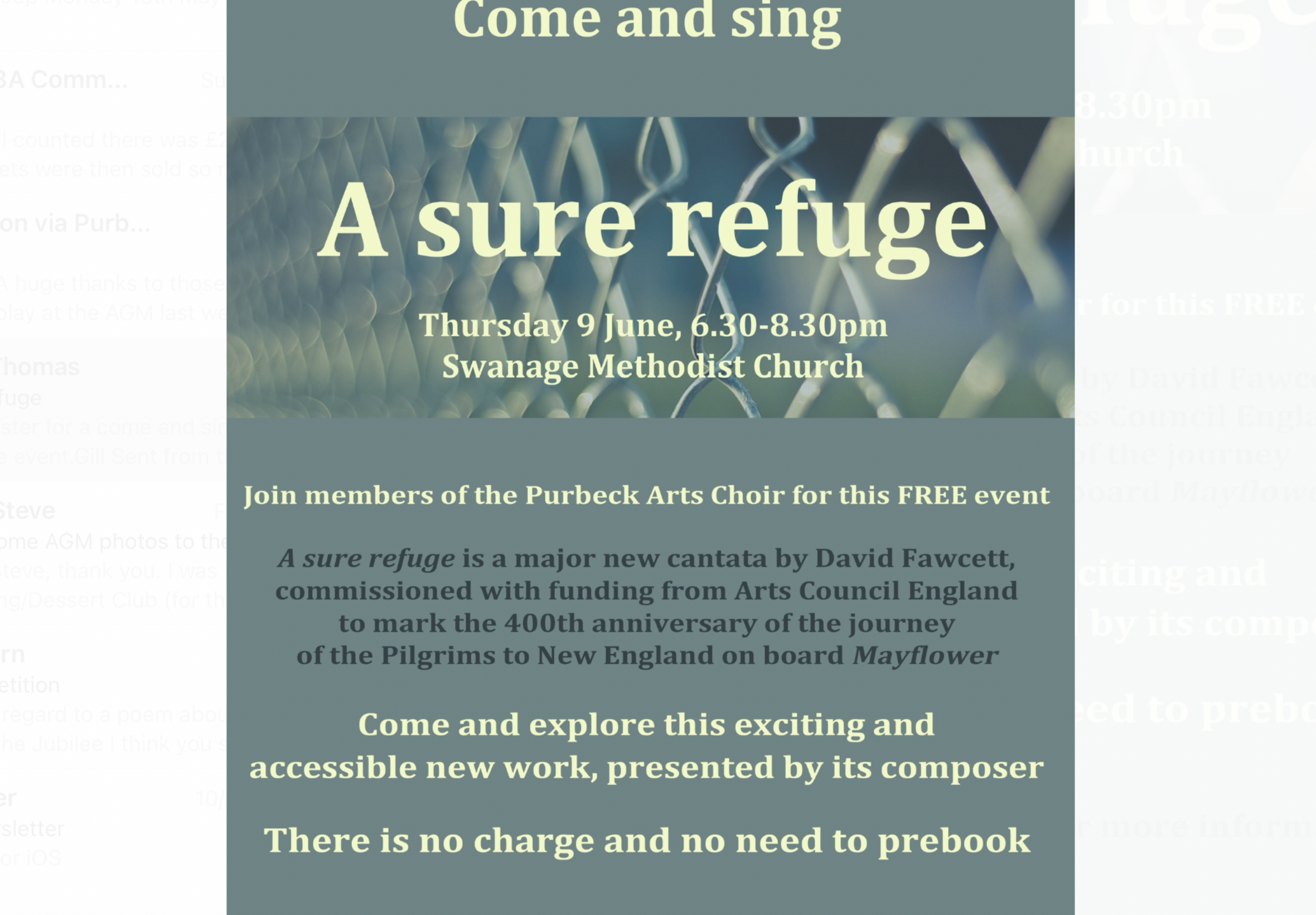 Purbeck u3a Annual General Meeting 2022
The AGM was very well attended, both in person and via Zoom.
Members were entertained by a lively group of members from the Ukulele Group after which they were served a light buffet lunch.
£420 was raised from the sale of plants by the Gardening Group and the raffle for the Lockdown Quilt kindly made by the Patchwork and Quilting Group. This was won by the new Chair of the committee who was very happy.. The proceeds from both of these is going to the Swanage and Wareham foodbanks.
A big thank you goes to the new volunteers who opted to join the committee.
****** CLICK ON 'gallery' above FOR PHOTOS ******
Purbeck u3a Writing Competition 2022
The winners and second- placed members of this year's Writing Competition are announced. Click on each entry to read in full.
FICTION CATEGORY
1. THE SCARIEST MOMENT – MONIKA BREWSTER click here
2 . WIND OVER TIDE – RICHARD COTTRELL click here
MEMOIR CATEGORY
1. BREAK TIME – NANCY LEE (pen name) click here
2. AN UNEXPLAINED MEETING – ALAN TREVARTON click here
POETRY COMPETITION 1. LADY'S WALK – TRICIA STEPHENS click here
2. DORSET MORNING - MARI LARTHE click here
PURBECK PRIZE
A RULE WE HAVE – RICHARD JACOBS click here
Congratulations to the prize winners, and thanks to the judges and all those members who supported the competition this year.
Changes to the Highway Code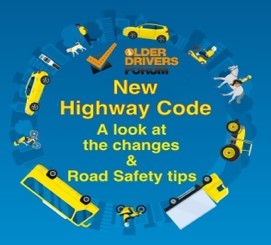 Have you heard about the new changes to the Highway Code? The new code will be available to buy in April.
The Older Person"s Forum is providing free webinars to take you through the changes showing excellent video clips.
Should you wish to follow this site for details of new events and information there is a space to signup for email updates on the righthand side of the Home Page.
A small sample of information on their website:
Quick Guide leaflet for Dorset schemes
Road Safety web site
Relevant pathways for assessments if you are a medical practitioner
'Cost Calculator' to estimate how much it costs to run your car and how much you would need to spend on public transport
If you don't have a medical condition which affects your driving then the forum recommend the following assessments: List of notifiable medical conditions https://www.gov.uk/health-conditions-and-driving
If you do have a medical condition that may affect your driving then see Wessex DriveAbility assessment
If you live in Hampshire, Isle of Wight, Dorset, Wiltshire or Berkshire then why not have a look at the 'Going Car Free' web site. You can additionally Contact them by: Tel: 02380 554100 E-Mail: hello@goingcarfree.com
Dorset Driver Gold is aimed at people aged 65 years and over who have an interest in updating their skills and knowledge, want help in familiarising themselves with a new vehicle or simply want to gain confidence.
The Institute of Advanced Motorists (IAM) Offer a number of courses to give assistance to the older driver, like the Mature Driver Review which is great in building confidence
The Royal Society for the Prevention of Accidents (RoSPA) Offer an Experienced Driver Assessment. This is a one-hour drive in your own car with a RoSPA Assessor

Gerry Griffin
Group Leader, Advanced Driving
The Dorset Arts & Crafts Association Showcase 2022 Purbeck School Wareham
Friday 5th - Tuesday 9th August 10am - 5pm, Tues 10am - 4pm
Showcase 2022 will include
sales gallery of work by members of DACA
open art, craft & photography competitions
our popular children's workshops
craft stalls featuring work by Dorset artists and craft workers
Our guest exhibitions will feature the work of three local groups
Wareham Camera Club
"From Fleece to Felt" by 5 Felt Makers
75th Anniversary of Dorset Guild of Weavers, Spinners & Dyers
Get Involved
Our website is currently being updated to include everything you need to know about taking part and visiting Showcase 2022.
Our art, craft and photography competitions are open to everyone living in Dorset, whether or not you are a member a DACA. If you live outside the county, you must be a member of DACA to enter work into the competitions.
Entry forms for submitting work are being finalised and will be available on the Showcase 2022 page of our website in early March.

Spaces for the craft stalls are almost fully booked. If you are interested in taking a stall, visit the Apply for a Stall page of our website to find out more, and submit your application as soon as possible.

To find out more about membership, including reduced entry fees for the competitions, and an exclusive challenge for members, visit the membership page of our website.
For Information please visit the DACA website: https://dorsetartsandcrafts.org/
Latest legislation for village halls
Ventilation advice:
Let fresh air into enclosed spaces, making it less likely a person will inhale
infectious particles
Windows opened at the top should help avoid draughts.
If windows and doors need to be closed for warmth during an event open them for short periods,
in the interval and after the event finishes for at least 10 minutes.
Encourage people to come warmly dressed as weather gets colder.
Do not prop fire doors open.
Please continue to keep safe by avoiding close contact with anyone you are not in regular contact with; wear face coverings in corridors, toilets, kitchen and other confined areas, use the hand sanitiser and any cleaning materials provided.